Former NFL Scout's Shocking First Round Mock Value Board
Reading Time:
7
minutes
I must warn you, what you are about to read is different than anything else in America. The First Round Mock Value Board is 100% based on what the game film says are the top 32 players in the 2023 NFL Draft.
Who are the two best players in this draft class?
2023 NFL Offensive Rookie of the Year: Bryce Young
2023 NFL Defensive Rookie of the Year: Jalen Carter
What is the thought process behind this?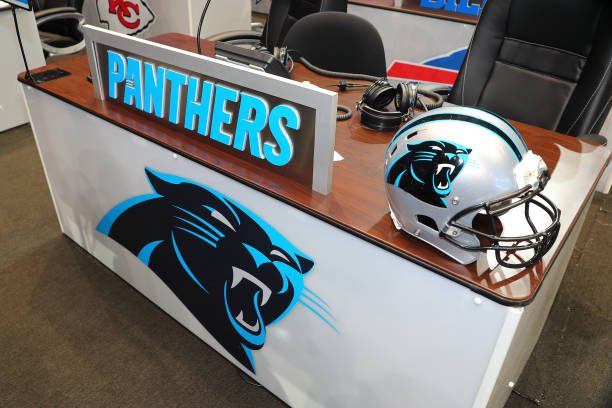 The First Round Value Board at First Round Mock started to be built on August 30, 2022, and it has taken seven and a half months to complete. It has included 173 articles that I have written on the site in 197 days, and it has included the study of 519+ college games (2021 and 2022).
It's been a labor of love and pure passion for the game that has required 12-17 hours a day, 6-7 days a week.
Every evaluation at First Round Mock includes links to all the game film reviewed for the evaluations. This serves as built in accountability no other draft platform in America offers. Fans deserve to see for themselves whether or not prospects should be mocked to their favorite teams.
The names not included in the top-32 didn't make the list because game film did not support them being added to this list.
First-round value was established by the fact that this has become a pass driven game (29/32 teams pass more than 50% of the time according to nflteamrankings.com), with a premium on those who can advance the ball through the air, or stop it from happening.
The criteria for making First Round Mock's First-Round Value Board is prospects must have shown elite characteristics over a sustained period of time, that translate to what's shown to be successful in the National Football League.
2023 FIRST ROUND MOCK FIRST ROUND VALUE BOARD
Top 5 Picks
No. 1 Jalen Carter DT Georgia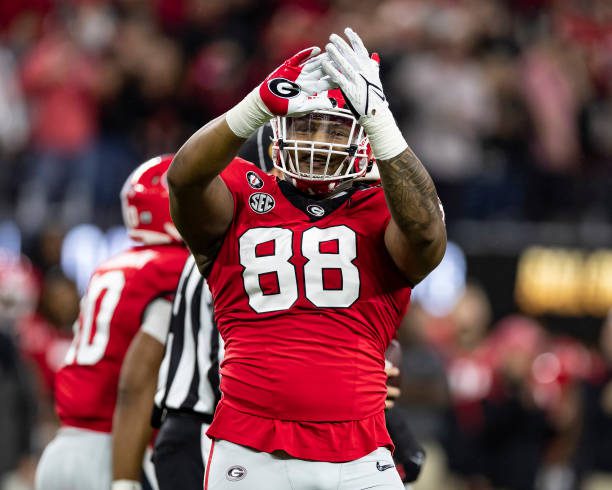 Despite the off-season issues surrounding him, he's a man amongst boys on the football field and in this draft class.
No. 2 C.J. Stroud QB Ohio State
Runs an offense with tempo of a point guard, processes everything he's seeing super fast and has elite downfield ball placement.
No. 3 Bryce Young QB Alabama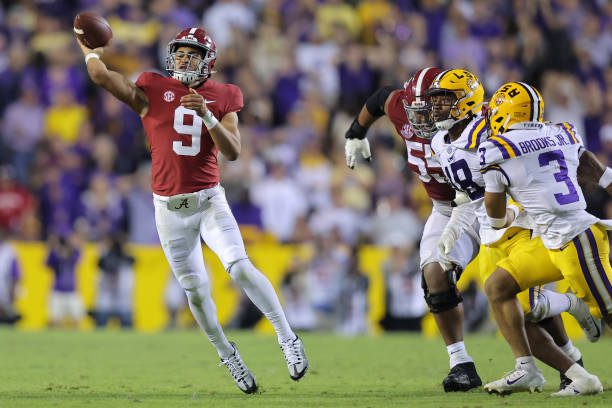 Great potential to turn around a struggling franchise due to his ability to create and extend plays while delivering the ball downfield with pinpoint accuracy.
No. 4 Nolan Smith LB Georgia
The game hasn't seen a linebacker with this kind of speed, burst and agility since Giants' legend Lawrence Taylor.
No. 5 Calijah Kancey DT Pitt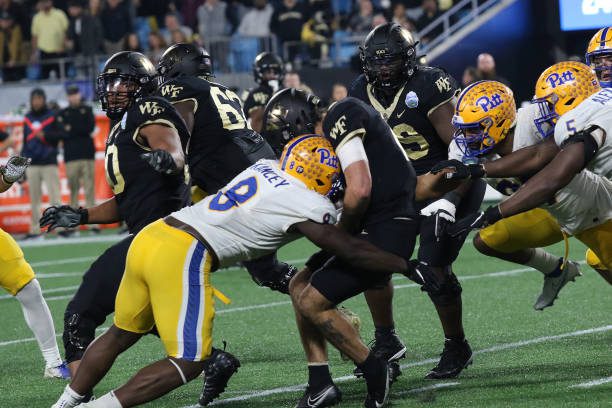 A violent and tenacious pocket wrecker who will destroy offensive game plans.
Picks 6-10
No. 6 Emmanuel Forbes CB Mississippi State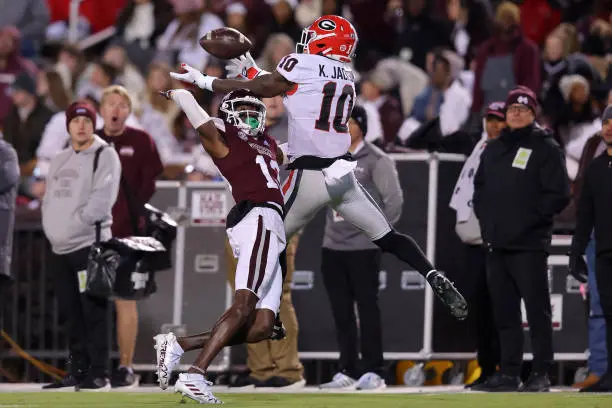 Ballhawk who loves baiting quarterbacks and has the resume to prove it (14 interceptions, 22 passes defended).
No. 7 A.T. Perry WR Wake Forest
Dominant 6-foot-5 alpha playmaker with 4.47 speed who swats away corners like they're flies.
No. 8 Cody Mauch LT North Dakota State University
Tenacious and versatile blocker with the best footwork of any offensive linemen in this draft class.
No. 9 Anton Harrison LT Oklahoma
Dances on the perimeter of the pocket like a 315-pound ballerina and he's a nasty run blocker to boot.
No. 10 O'Cyrus Torrence RG Florida
He's like a 6-foot-5, 347 pound appliance on the field that nobody can go through or get around.
Picks 11-15
No. 11 Josh Downs WR North Carolina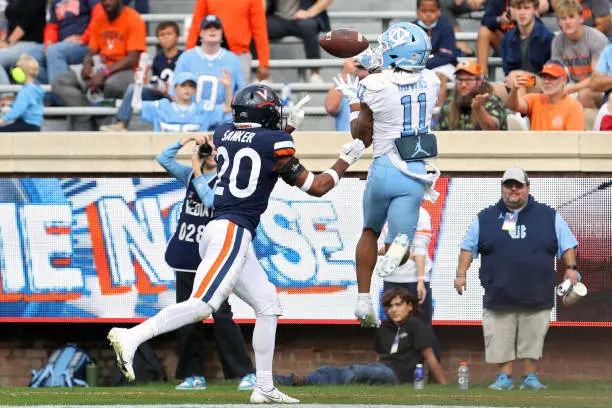 Secondary wrecker who's explosive going into and coming out of his breakpoints. Biggest thing to come out of North Carolina since Michael Jordan.
No. 12 Felix Anudike-Uzomah EDGE Kansas State
Tenacious polished pass rusher with short-area burst and an appetite for quarterbacks.
No. 13 Tuli Tuipulotu EDGE USC
Led the nation in sacks (13.5) and with one look at the game film it's easy to see why. Flat out unblockable at times.
No. 14 Lukas Van Ness EDGE Iowa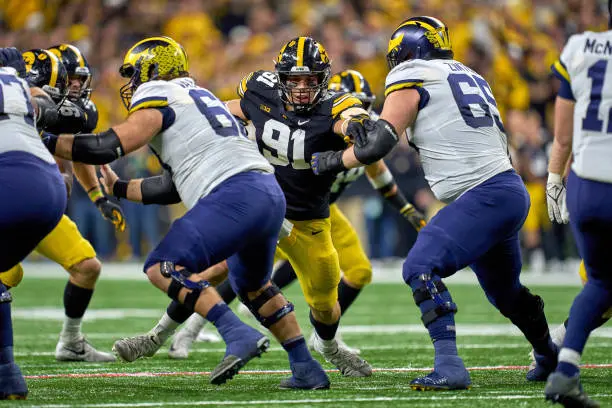 A 6-foot-5, 269 pound ball of energy who has only one thing on his mind; leveling the quarterback.
No. 15 Tyree Wilson EDGE Texas Tech
Myles Garrett without the bend or pass rush moves.
Picks 16-20
No. 16 Christian Gonzalez CB Oregon
Shutdown corner with excellent technique who produced clean game film.
No. 17 Michael Mayer TE Notre Dame
A big and athletic mismatch nightmare in the secondary, plus he can block.
No. 18 Luke Musgrave TE Oregon State
Stretches the field running creative routes that less athletic defenders simply can't match.
No. 19 Darnell Wright RT Tennessee
A nimble pass protector and an aggressive run blocker who makes it look way too easy.
No. 20 Jordan Addison WR USC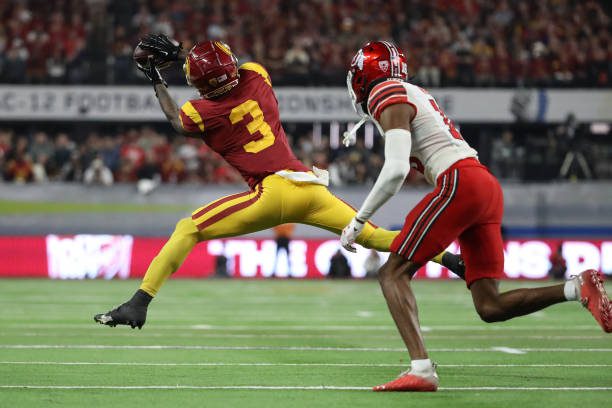 Explosive offensive weapon who can slam on the brakes and then reaccelerate like a race car.
Picks 21-26
No. 21 Hendon Hooker QB Tennessee
Poised and efficient leader who doesn't take chances throwing the ball.
No. 22 Malik Cunningham QB Louisville
From the same person who compared 49ers' Brock Purdy to 2002 NFL MVP Rich Gannon pre-draft, Cunningham is a true dual-threat who fits where the league is going.
No. 23 Keion White EDGE Georgia Tech
Unpolished brute with bend who loves to collapse the pocket.
No. 24 Bryan Bresee DT Clemson
An avalanche of a man with a lightening fast swim move into the pocket.
No. 25 Drew Sanders LB Arkansas
Lines up inside against the run, and then slides out and doubles as an elite edge rusher on third-downs.
No. 26 Devon Witherspoon CB Illinois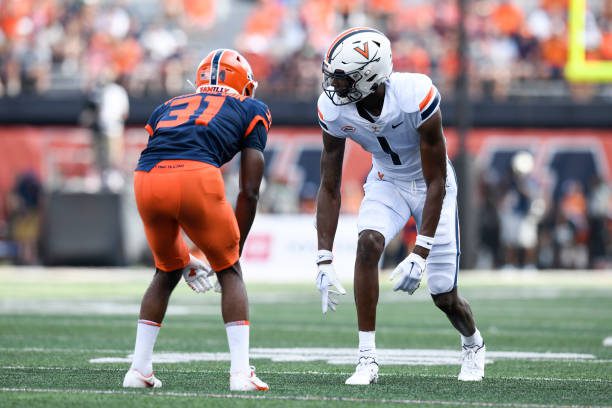 A chippy talker with the skills to back up his words.
Picks 27-32
No. 27 Deonte Banks CB Maryland
Sticks to receivers like glue, plus he bounces back fast when he gets beat.
No. 28 Jaxon Smith-Njigba WR Ohio State
An accomplished route runner with the kind of flexibility that's an absolute nightmare for corners to cover at route breakpoints.
No. 29 Darnell Washington TE Georgia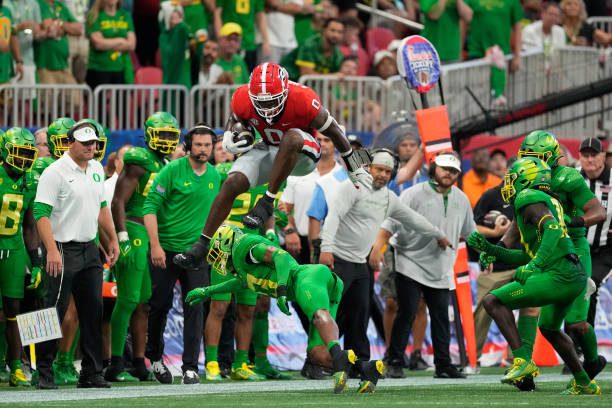 Dominant alpha receiving target who's like having a sixth offensive lineman on the field as a blocker.
No. 30 Zay Flowers WR Boston College
A dynamic jack-of-all-trades playmaking slot receiver who has a knack for getting open and he can get deep too.
No. 31 Broderick Jones LT Georgia
An athletic and unpolished blocker with a defensive mentality. Brings back memories of Redskins' 6x Pro Bowl left tackle Chris Samuels.
No. 32 Matthew Bergeron LT Syracuse
A hyperactive blocker with the second fastest footwork in the draft next to Mauch.
Daniel Kelly is a former NFL Scout with the New York Jets. He was hired on the regime which featured Bill Parcells, Bill Belichick, Scott Pioli, Mike Tannenbaum, and Dick Haley. He currently writes for Sports Illustrated New York Jets and he is the Editor-in-Chief for First Round Mock. For more information about him visit his website at whateverittakesbook.com. He can be followed on Twitter @firstroundmock.