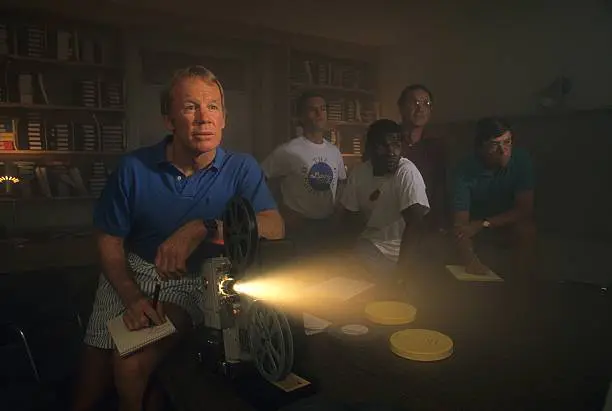 Bobby Beathard, The Man I Aspire To Be
Reading Time:
6
minutes
A First Round Mock tribute to the greatest talent evaluator and General Manager in the history of the National Football League, Bobby Beathard.
I never wanted to have to write this.
It wasn't because Bobby Beathard doesn't deserve these words, it's because I never wanted him to go.
I am sitting here listening to this song written by David Robidoux, Hero in Waiting. That's when my eyes began watering up and I started thinking about Beathard, who passed away a couple days ago, on January 30. I knew I needed to write this. Ironically, I was right in the middle of evaluating Kansas State edge rusher Felix Anudike-Uzomah.
Beathard probably won't want it any other way, because that's what he loved to do. He was scout through and through, and he had a style that was all his own. As a kid growing up in Minnesota, I'll never forget the day the Sports Illustrated magazine came to our mailbox. There was this feature story about Beathard, "The Smartest Man in the NFL."
I was a Redskins fanatic to begin, so the fact this article was in there really got me excited.
There it was, this article about the man behind the scenes who picked all my favorite players. I couldn't put it down. It was absolutely fascinating to me.
The words grabbed my eyes and pulled at my heart. It was so cool reading about him. He was his own man, and he had a style all his own. I remember this part in the story. It talked about how he loved to surf and he wore Hawaiian shirts around the office at Redskins' Park. This made such an impression on me, that years later when I was invited out to Washington in 2019 to meet with Team President, Bruce Allen, and share my ideas with him, I was myself.
I knocked on Allen's hotel suite door wearing my Redskins' hat and polo, Rock Revival jeans, Jordan's with my arms covered in tattoos.
In fact, that Sports Illustrated story about him made me want to one day be an NFL General Manager myself. The story provided insight into the man who built the team I revered, loved and lived to see every Sunday.
He was a profound visionary who hired an unknown at the time, Joe Gibbs to be Washington's Head Coach. I'll never forget the way Gibbs tells the story. Beathard brought his name up as a head coaching candidate to the Redskins' team owner back then, Jack Kent Cooke. When Beathard brought up Gibbs' name, Mr. Cooke responded, "Joe who?"
Gibbs went on to become the only coach in NFL history to win three Super Bowls with three different quarterbacks. They weren't top-five picks either. These three quarterbacks were Joe Theismann, Doug Williams and Mark Rypien. Theismann had spent time in the CFL. Williams had been playing in the USFL when Beathard signed him. Rypien was a sixth-round draft pick.
Get this, Beathard built the Redskins dynasty of the 1980's and early 90's with only three first-round picks in 11 years! Now, that's scouting! These teams were mostly a collection of castoffs, misfits and lower-round picks. Beathard understood the art of team building and the value of chemistry.
Here comes the really emotional part and more tears…
I will never forget meeting Beathard for the first time on December 26, 1987. I was 13 years-old out at the Bloomington Marriott by the Airport in Minnesota. The 'Skins were in town to play the Vikings. Washington's star defensive end, Dexter Manley had invited me to the team hotel when I cold-called him Christmas night. There he was in the hallway, the legend himself, Bobby Beathard.
"Mr. Beathard, would you please sign my poster?"
He turned and there I was in all my Redskins' gear. I was standing there wearing my Redskins' hat, coaching jacket like Coach Gibbs, with some red and yellow warpaint on my face.
Beathard said, "Sure," taking the pen I was holding out for him, and he signed his name on my poster.
I said, "Thank you Mr. Beathard, you do a great job picking all the players on the team! All the best today, beat the Vikings!"
He looked at me now with a full smile, "We'll do our best," he responded. He then shook my hand that I had extended out to him.
It was one of those 13-year-old moments I didn't want to wash my hand.
Wow! I met him! I met Bobby Beathard!
My mom and dad standing nearby taking pictures, "That's him," I said, "He's the man who picks all the players!"
Everything came full circle for me personally when I got a chance to meet him again in 2019, 31-years later. This picture was taken at the Redskins' Alumni breakfast when I was there to meet with Allen.
I'll also never forget back in 1998 when I sent out my 350-page, 1998 draft book. I sent out my "resume" to every team in the league, hoping to break into scouting. I got a hand signed letter back from Beathard in response before getting hired at the Jets in pro scouting. Wow! What an honor he had considered my work! He was then the General Manager of the Chargers.
There were so many times while working there and watching film I had this thought, "Wow, I'm in the NFL just like Bobby Beathard."
The closest I have come to becoming an NFL General Manager myself was in 2017. I was sleeping one night and God gave me a dream. It was a vivid dream, and in the dream, I was the General Manager of the Cleveland Browns. I woke up and the Holy Spirit told me, "Send a card to the owner of the Cleveland Browns and tell him you can put together a Hall of Fame staff within three weeks if given the chance, and send him a copy of your book (Whatever it Takes)."
That's what I did, and three weeks later, I received a letter from Jimmy Haslam, the Browns' owner, on his personal stationary, hand signed, asking me for my ideas. I put those ideas in a 166-page proposal that promised to win the Super Bowl for the Browns the following season. My wife Samantha and I even flew from Arizona (where we were living at the time) to Cleveland. By faith, and faith alone, we walked into the team's headquarters attempting to meet with Mr. Haslam, uninvited.
We did this because my life's philosophy was forged indirectly by Beathard before I knew of him. It happened when I was eight-years old when Washington was playing Miami in Super Bowl XVII. The game came down to 4th and 1 in the 4th quarter, when the Redskins were trailing the Dolphins, 17-13.
Go for it.
Gibbs' made the gutsy decision to not punt, and instead handed the ball off to my favorite player of all-time, John Riggins, another Beathard signing. Riggins took the handoff and ran 43-yards into football immortality and won the game.
It was a defining moment for me that became embedded in my heart, soul and my imagination.
It's also the reason that when I do get the chance, I won't have a punter on my roster. I will also become the first General Manager in NFL history to work on a 100% commission only, no salary, Super Bowl victory or bust one-year deal.
That's because this is about the love of the game, and it's about winning. This what those great Redskins' teams Beathard built instilled in me.
Those teams built were also about faith, which I didn't even connect-the-dots as a kid. People would always ask me being from Minnesota, "Why the Redskins?"
My answer, "It was like a magnet to a refrigerator" the first time I watched them.
Many years later, when I was writing my book, I put it together. Some of the players Beathard brought in, along with Coach Gibbs were devout and vocal Christians. They were always mentioning Jesus and and always talking about God. Looking back, their words were like seeds that one day came to fruition when I prayed to receive Jesus Christ as my personal Lord and Savior during my time with the Jets.
You see, Beathard is woven throughout my life's story.
He instilled an unquenchable thirst in me to devour game film, and that Sports Illustrated story way back when gave a young boy in Minnesota a vision to do this. In fact, the picture I choose for this story of him evaluating game film is how I'll always remember the man who connected my heart and soul to the game I love.
He's the man named Bobby Beathard.
Daniel Kelly is a former NFL Scout with the New York Jets. He was hired on the regime which featured Bill Parcells, Bill Belichick, Scott Pioli, Mike Tannenbaum, and Dick Haley. He currently writes for Sports Illustrated New York Jets and he is the Editor-in-Chief for First Round Mock. For more information about him visit his website at whateverittakesbook.com. He can be followed on Twitter @firstroundmock.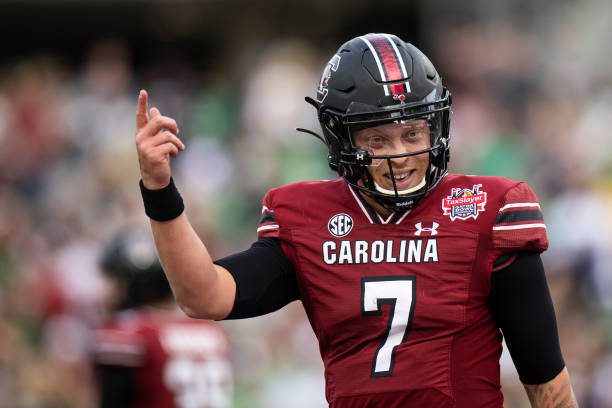 Reading Time: 3 minutes Find out what game film reveals about South Carolina quarterback Spencer Rattler.