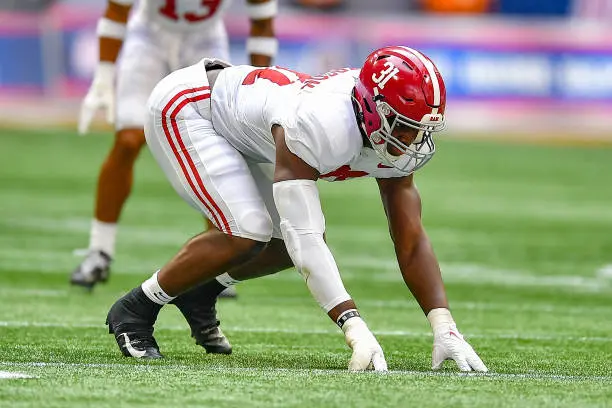 Former NFL Scout: Will Anderson Jr. Looks Lazy on Game Film
Reading Time:
3
minutes
Alabama's Will Anderson Jr. is a big reputation defender, but the evidence he has created on game film has left huge question marks surrounding him, heading into the 2023 NFL Draft.
The four game film links embedded in this evaluation from 2022 and the three game film links embedded from 2021 in the article, "Alabama's Will Anderson Jr. Looks Like An Underachiever," provide indisputable proof.
If I had a dollar for every play Anderson gave a half-hearted effort in these seven games, I could buy my groceries for the next couple of months (and that's just in seven games).
The match-up against Tennessee this season was downright embarrassing.
There's no way to justify Anderson in the first round
Not with this as his football resume – – not based on this block of game film.
This is about winning championships and as someone who interned with Tony Dungy and convinced Bill Belichick to hire me at the Jets, I am left questioning how important football is to Anderson because, on game film, it doesn't look all that important most of the time.
I'm not talking about highlights, I'm talking about his full body of work.
I couldn't even count how many times he gave up on active running plays. If I was on a game show, I would say 75% of the time Anderson couldn't care less about defending the run.
Anderson didn't look dominant as a pass rusher either. He got hung out to dry on the perimeter of the pocket like clothes on a clothesline countless times. Generally, he was only able to cash in on some of the easier sacks or longer-developing plays when the quarterback was climbing the pocket.
I keep hearing next to Georgia defensive tackle Jalen Carter, Anderson is it. That's not what I'm being shown. I can think of a list of defenders I would rather have in this draft class.
Stock market numbers
Over the last three seasons at Alabama, Anderson's run and sack production look as volatile as the stock market.
In 2020: (13 games), 52 tackles, 2021: (15 games), 101 tackles, and in 2022: (13 games), 51 tackles.
Why the big ups and downs in run-defending production?
He had the same kind of ups and downs with his sack production.
In terms of sack production, 2020: (7.0), 2021: (17.5), and 2022: (10.0).
Even his numbers for pressures are not at a consistent level, 2020: (60) 2021: (81) and 2022: (59).
Why the radical inconsistency?
When should a team draft Anderson?
With the evidence he has produced on game film and the inconsistencies in his production, I have to drop him into the second round.
This helps to mitigate the risk.
My biggest concern is if he dogs it like this for Nick Saban at Alabama, what will he look like if he gets selected by a down team that continues to struggle and produces a losing record?
#31 Will Anderson Jr. 6-foot-4, 243 pounds
Daniel Kelly's Final 2023 NFL Grade: Second-Round (I would not select him)
First Round Mock Big Board: TBD
Bust Probability: High
Projected by 97.4% (down from 98.1% on September 17) of the NFL Draft Community to be a first-round pick as of January 23, 2023 (nflmockdraftdatabase.com)
2022 game film reviewed: Tennessee, Texas, Arkansas, and LSU (click to view games watched to form this evaluation)
Level of competition: High
2021 stats: 101 tackles (57 solo, 44 assists), 3 passes defended, 17.5 sacks
2022 stats: 51 tackles (24 solo, 27 assists), 1 pass defended, 10.0 sacks
2023 NFL Draft Scouting Report
Naturally powerful rigid bully with long arms who has above average speed, burst into the pocket and pass rush tools, but lacks motor. Lines up on both sides standing up and with his hand in the dirt. Flashes pure power to get movement at the point, but often content being handled. Flashes ability to win the back door of the pocket, but stiffness prevents him from making quick adjustments. Seldom shown spin, head fake, and swim moves. Can shoot inside gap. Straight-line pass rusher who needs to have it lined up. Disinterested often against the run. Delivers shots when he feels like it, but too many missed tackles. The most alarming thing was the drop-off shown defending the run vs. 2021, and how little to no fight he showed overall a majority of the time.
Final words
In the words of my NFL Scouting mentor, a man with four rings, "If someone shows you who they are, believe them."
Daniel Kelly is a former NFL Scout with the New York Jets. He was hired on the regime which featured Bill Parcells, Bill Belichick, Scott Pioli, Mike Tannenbaum, and Dick Haley. He currently writes for Sports Illustrated New York Jets and he is the Editor-in-Chief for First Round Mock. For more information about him visit his website at whateverittakesbook.com. He can be followed on Twitter @firstroundmock.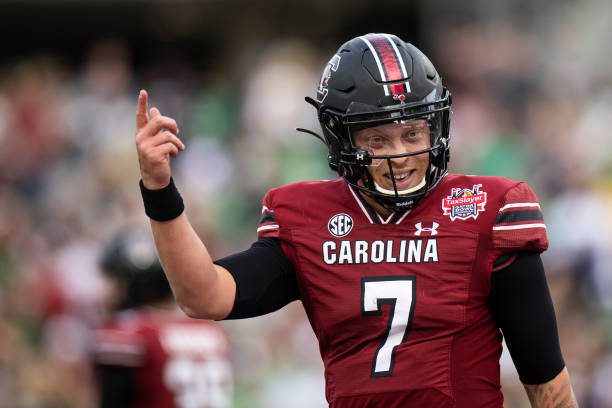 Reading Time: 3 minutes Find out what game film reveals about South Carolina quarterback Spencer Rattler.